Read these during the Easter break: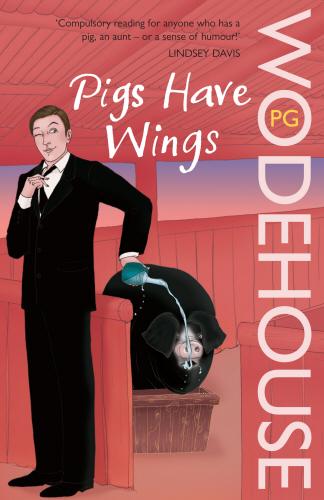 PG Wodehouse: Pigs Have Wings
A Blandings novel
Can the Empress of Blandings win the Fat Pigs class at the Shropshire Show for the third year running? Galahad Threepwood, Beach the butler and others have put their shirt on this, and for Lord Emsworth it will be paradise on earth. But a substantial obstacle lurks in the way: Queen of Matchingham, the new sow of Sir Gregory Parsloe Bart. Galahad knows this pretender to the crown must be pignapped. But can the Empress in turn avoid a similar fate?
In this classic Blandings novel, pigs rise above their bulk to vanish and reappear in the most unlikely places, while young lovers are crossed and recrossed in every room in Blandings Castle.
(Blurb from
http://www.randomhouse.co.uk/catalog/book.htm?command=Search&db=main.txt&eqisbndata=1409063860
)
PG Wodehouse: Right Ho, Jeeves
A Jeeves and Wooster novel
Gussie Fink-Nottle's knowledge of the common newt is unparalleled. Drop him in a pond of newts and his behaviour will be exemplary, but introduce him to a girl and watch him turn pink, yammer, and suddenly stampede for great open spaces. Even with Madeline Bassett, who feels that the stars are God's daisy chain, his tongue is tied in reef-knots. And his chum Tuppy Glossop isn't getting on much better with Madeline's delectable friend Angela.
With so many broken hearts lying about him, Bertie Wooster can't sit idly by. The happiness of a pal – two pals, in fact – is at stake. But somehow Bertie's best-laid plans land everyone in the soup, and so it's just as well that Jeeves is ever at hand to apply his bulging brains to the problems of young love.
I loved and can recommend both.
However, when I got home this was in my mailbox:
The Complete Illustrated Lewis Carroll
including:
all his stories, acrostics, "phantasmagoria" and other comic writings.
All of it!
"Looking forward to it" seems hardly adequate....